There are few things more stunning than the brilliant colors of fall in Pennsylvania. It's the perfect time of year for a road trip to view fall foliage. Why not plan the day with a destination in mind; maybe one of the many fall festivals near Hershey, PA? There are themes to satisfy your cravings for beer, music, apples, cars, and knights of the round table!
Take out your flannel shirt, and get ready for some pumpkin spice fun! Check your calendar and book your stay to coordinate with your fave festival. Don't wait! Our scenery and festivals attract lots of visitors!
PA Renaissance Faire
Saturdays and Sundays, Labor Day Monday
August 20 – October 30 | Gates open at 11 am
2775 Lebanon Rd, Mannheim PA

Join in the festivities of medieval fun and frolic, with kings and queens, knights and knaves, wizards, and time travelers! Even if you don't want to dress up, the PA Renaissance Faire will have plenty of food and entertainment!
Kipona 2022
Saturday – Monday, September 3 – 5
11am – 8pm Saturday & Sunday, 11am – 6pm Monday
Riverfront Park, Harrisburg PA

Labor Day Weekend will be the 106th celebration of Kipona. Originally named for the Native American term for "to be upon the sparkling water" nowadays the celebration takes place as much on the shore as on the water. Kipona 2022 has a beer garden, live music, kayak races, games, and an Artist Market.
Jazz and Wine Festival
Saturday and Sunday, September 10 & 11
4pm – 9pm
Fort Hunter Park, 5300 N Front St, Harrisburg PA

This is the 15th year for the Jazz and Wine Festival! Bring lawn chairs and picnic baskets, or pick up tasty delights from local vendors. Central PA's finest wineries will be represented, as well. Expect continuous music!
America's Largest RV Show
Wednesday – Sunday, September 14 – 18
9am – 8pm (closing at 5pm Sunday)
Giant Center, Hershey PA

America's Largest RV Show is the place to see more than 45 manufacturers and 1500 RVs along with the latest accessories. Attend seminars on the RV lifestyle and maintenance; the perfect place to either upgrade your current unit or decide on a future purchase.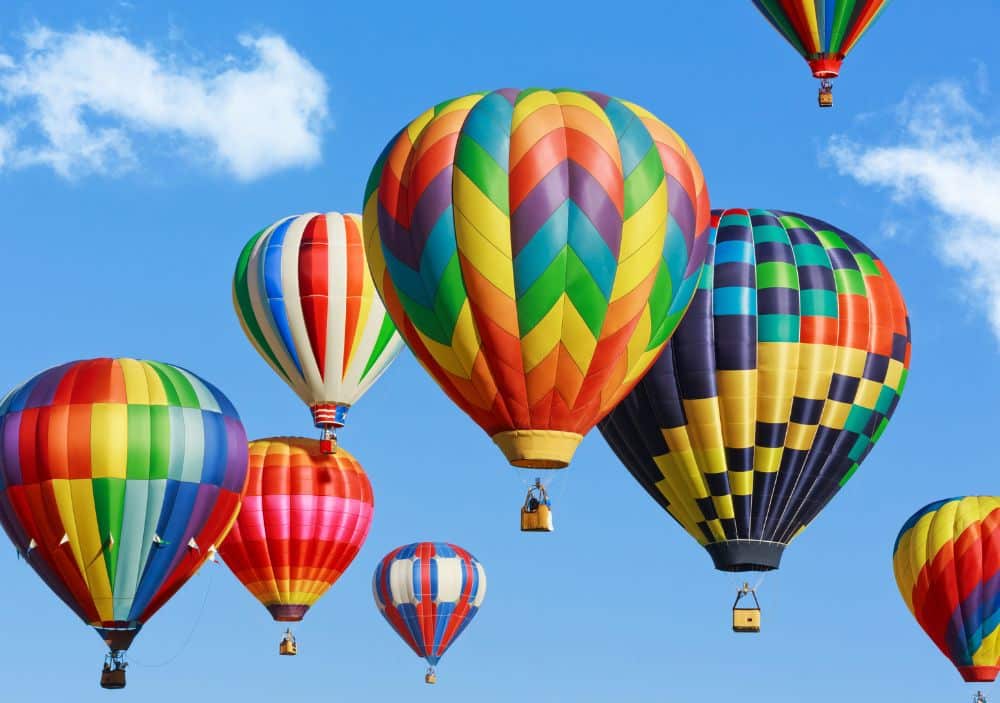 Lancaster Hot Air Balloon Festival
Friday – Sunday, September 16 – 18
Friday: 3pm – 8pm, Saturday & Sunday 7am – 8pm
2727 Old Philadelphia Pike, Bird-in-Hand, PA

See the Lancaster Hot Air Balloon Festival from the ground or from the air! Is there anything more thrilling than the sight of dozens of colorful hot air balloons ascending into the sky in the morning air? There is great musical entertainment, with a fireworks finish to the festival.
New Cumberland AppleFest
Saturday, September 24
9am – 4pm
New Cumberland Borough Park, New Cumberland PA

New Cumberland's Olde Towne Association will be hosting its 35th annual family-friendly Apple Fest with handmade crafts, great food, and music. The highlight is, of course, the Apple Pie Baking Contest!
Hershey AACA Fall Meet
Tuesday – Friday, October 4 – 7
8am – 7pm
Giant Center, Hershey PA

Come to one of the largest antique car shows and flea markets in the US! Hershey AACA Fall Meet has been happening since 1955. Make time for the Car Corral, and old-time Movie Box, along with some fun races.
Springgate Apple Festival
Friday – Sunday, October 14 – 16
Starting at noon
5790 Devonshire Rd, Harrisburg PA

The 3-day Springgate Apple Festival celebrates everything apple! Look for apple-themed wine, beer, and other libations along with live music and food trucks.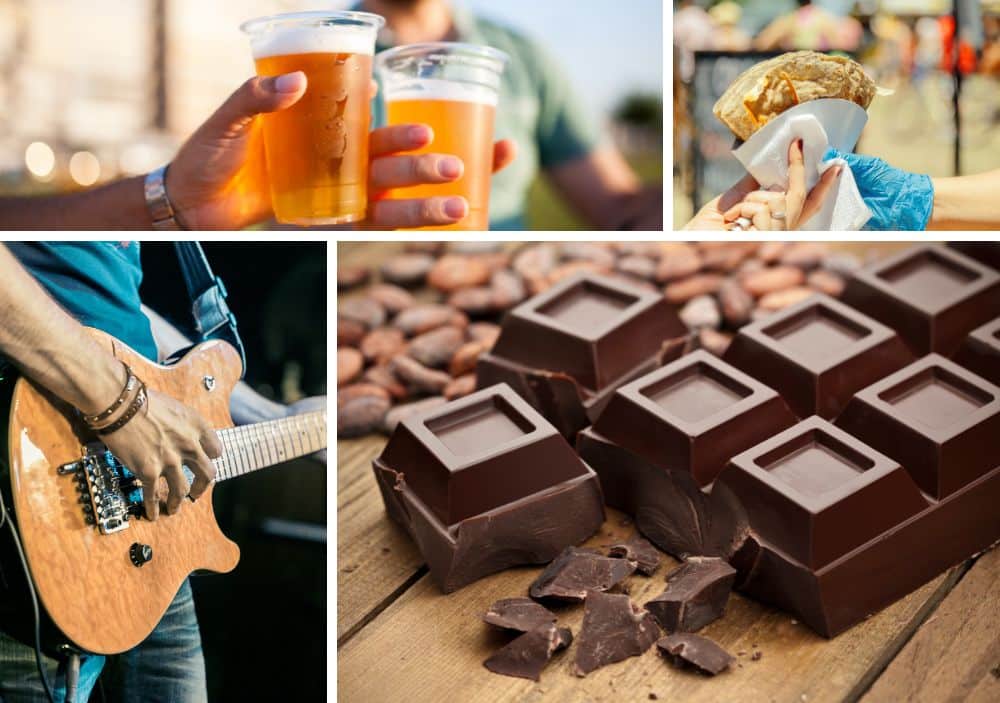 ChoctoberFest
Saturday, October 15
11am – 6pm
October 15, Corner of Chocolate and Cocoa Avenues, downtown Hershey

The 7th Annual ChoctoberFest will celebrate bands, beers, chocolates, and delicious food from downtown restaurants. The event is free, with food and drink available for purchase. Come and see what Hershey is known for!
Clearly, there is something for everyone at these fall festivals near Hershey PA! Come and see the foliage, visit Amish country in Lancaster, and visit the festival of your choice! Come back at night to the 1825 Inn for a cozy night's sleep and homemade breakfast in the morning!